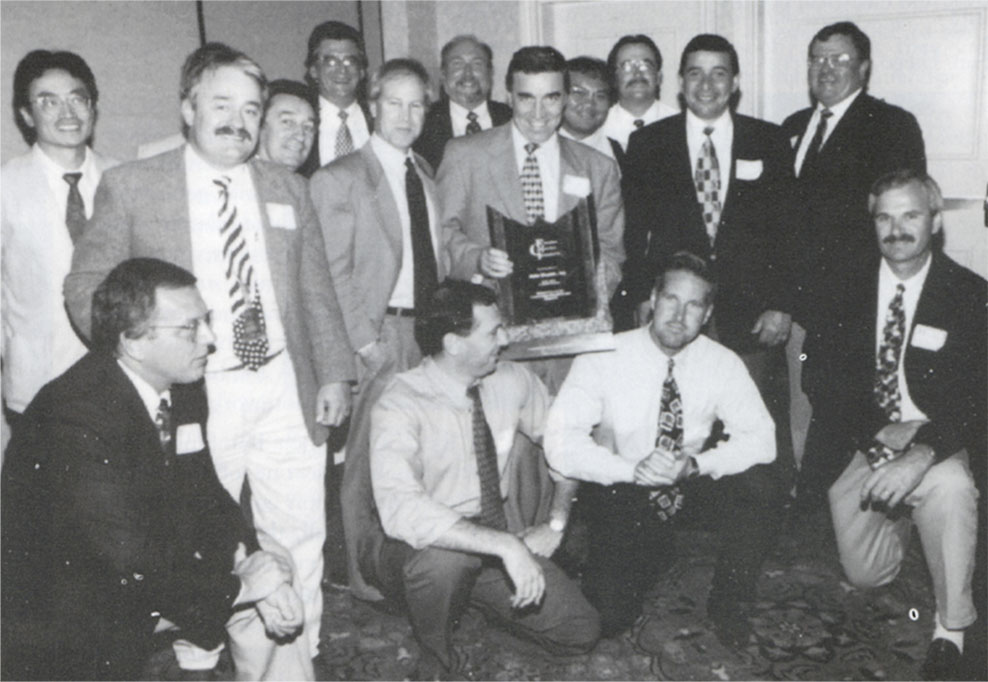 Our Purpose
A PROUD HISTORY OF EXCELLENCE
With a long list of happy clients and undeniable results, Helix Electric has been one of the safest and most respected electrical contractors in the country since 1985 – and we're just getting started.

MISSION, VISION AND VALUES
Helix Electric's mission and purpose is to empower people and power projects. Our ongoing success in developing our team members and serving our clients is built on passion, ambition, tenacity, authenticity and reliability and on our core values:
We Treat People Right: We take care of our employees, clients and trade partners and foster a bond with them based on mutual trust.
We Set Stretch Goals: We challenge each other to set big goals and always celebrate when we reach them.
We Deliver: We are results driven and pride ourselves on being a company of doers.
We Are Always Learning: We are continuous learners, strengthened by our diversity, who are helpful and patient when teaching—as we prefer to cultivate our own talent by promoting from within.
We Are A Rewarding Workplace: We are serious about winning for our clients, vendors and ourselves, and we have fun doing it.
WHAT WE DO
PASSION, PARTNERSHIP, PRIDE
Founded in 1985, Helix Electric is now one of the largest electrical contracting companies in the nation specializing in design-build and highly complex electrical projects. We deliver consistently powerful results by bringing passion, partnership and pride to every project and by building strong relationships with our clients based on honesty, trust and reliability.
FAST FACTS

35+ YEARS IN BUSINESS

2200+ Employees Nationwide

Annual Revenue: $750M
Preconstruction
Our top-notch team of constructors and engineers solves complex problems from concept to construction and aims to deliver exceptional results on every project. With over 50% of our projects delivered design-build or design-assist over the past twenty years, we firmly believe that our builders make the best designers.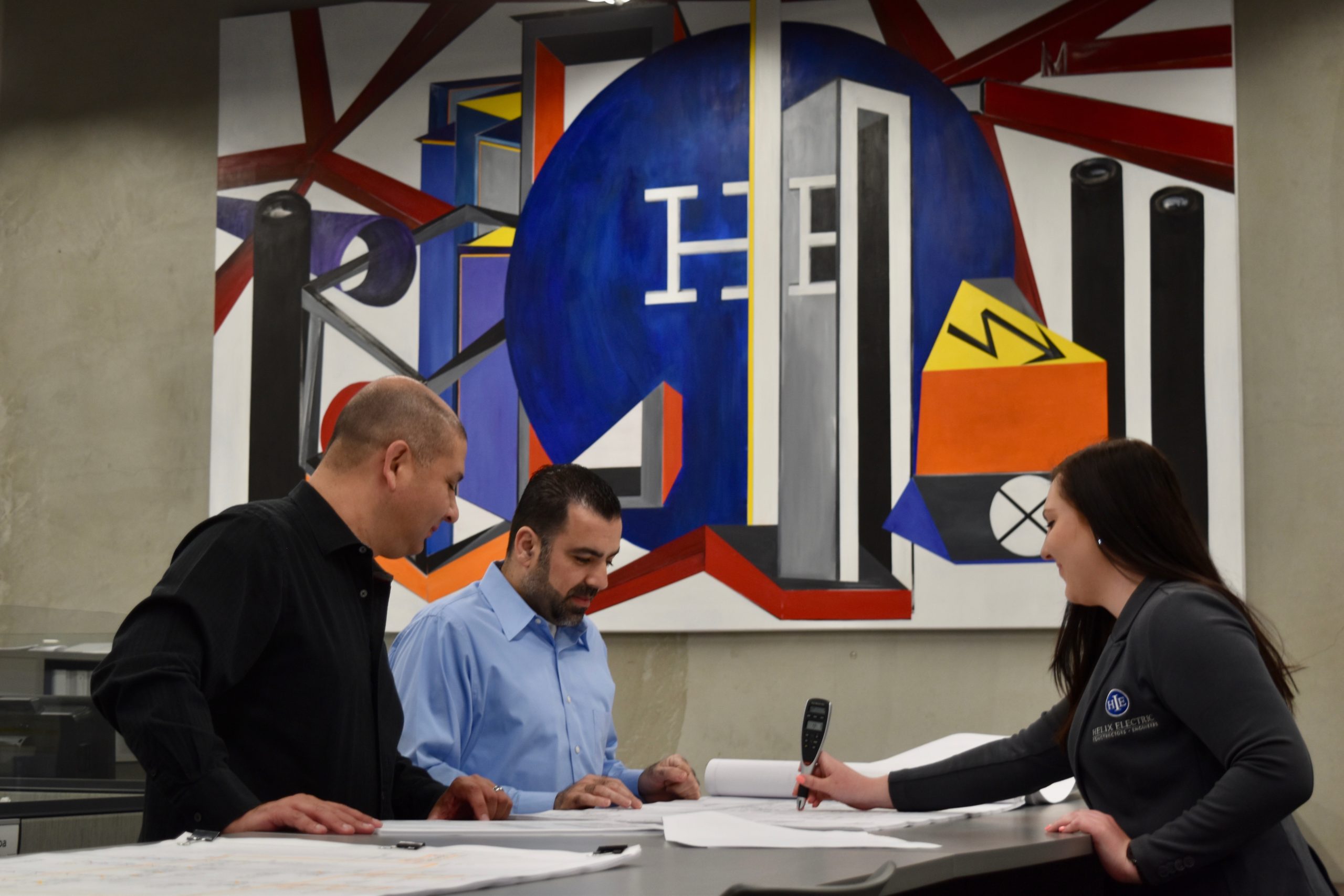 Construction
Helix Electric builds projects with the highest standards of quality and safety across the nation. Our decades-long success in construction results from our outstanding team of highly skilled electricians and our ability to bring answers. We solve complex problems to keep construction moving – that's just the Helix way.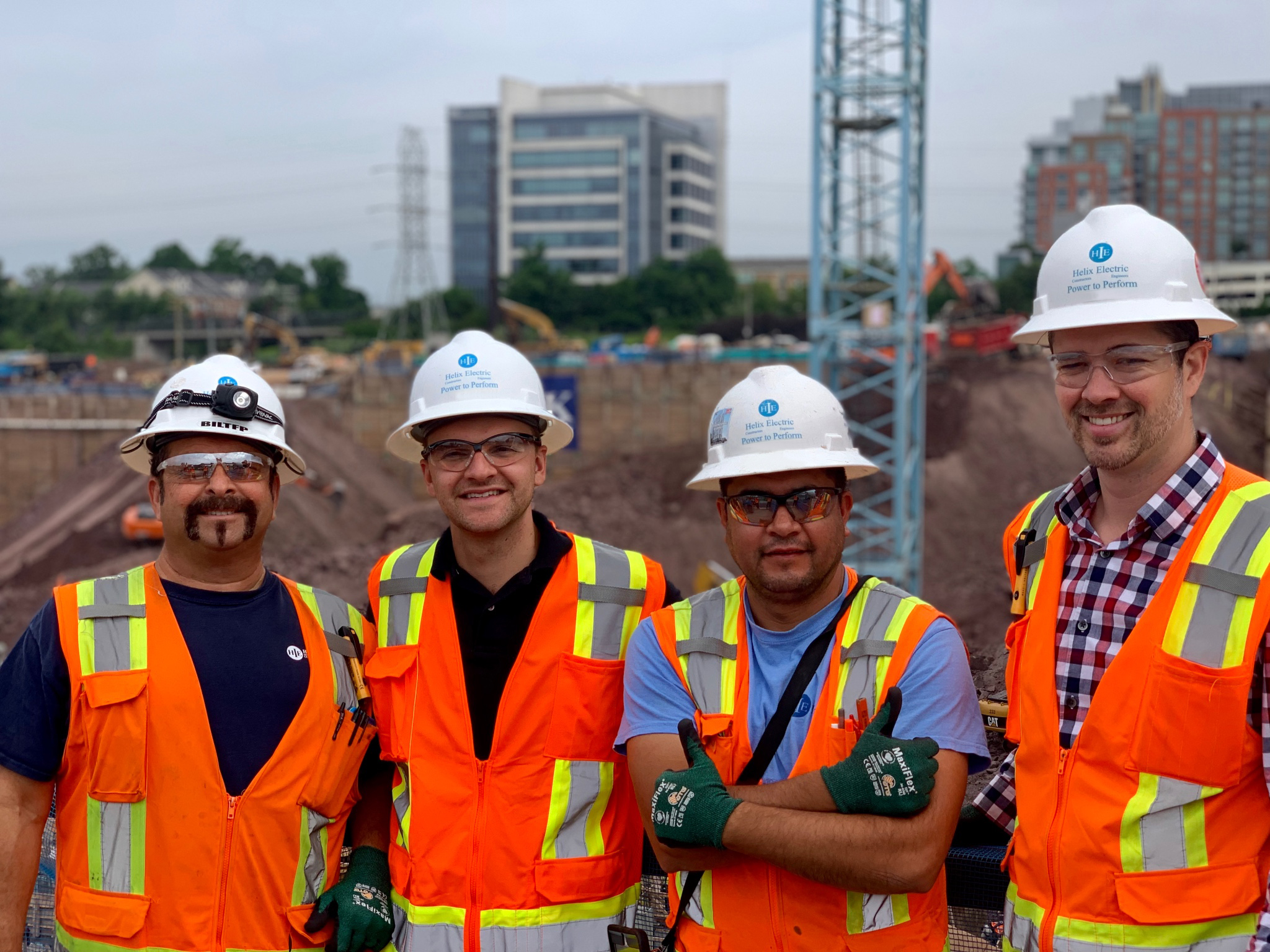 BIM/Engineering
Successfully implementing Building Information Modeling (BIM) for more than a decade, Helix Electric offers industry-leading expertise in modeling electrical installations. Our CAD Department of 30 professionals utilizes cutting-edge software to coordinate with building trades, allowing us to avoid conflicts or rework on projects.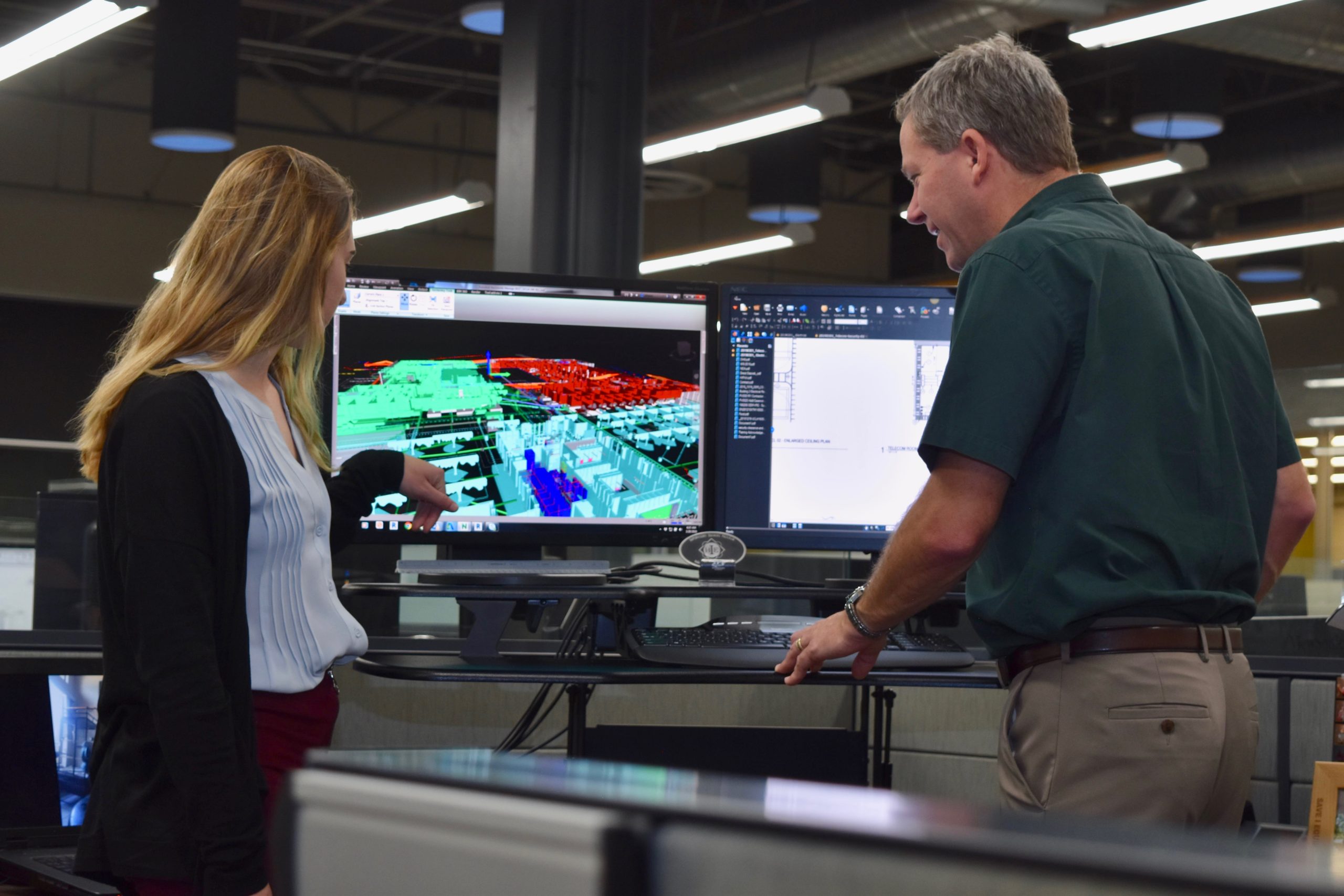 Prefabrication
Achieving excellence in construction requires an uncompromising commitment to safety, quality, production and innovation. Knowing this, Helix utilizes the safe and controlled environment of three fabrication facilities to produce consistent and high-quality products with predictable performance. Maximizing use of fabrication and 3D modeling on projects enables us to further drive on-site production, improve overall quality and safety and keep projects on schedule.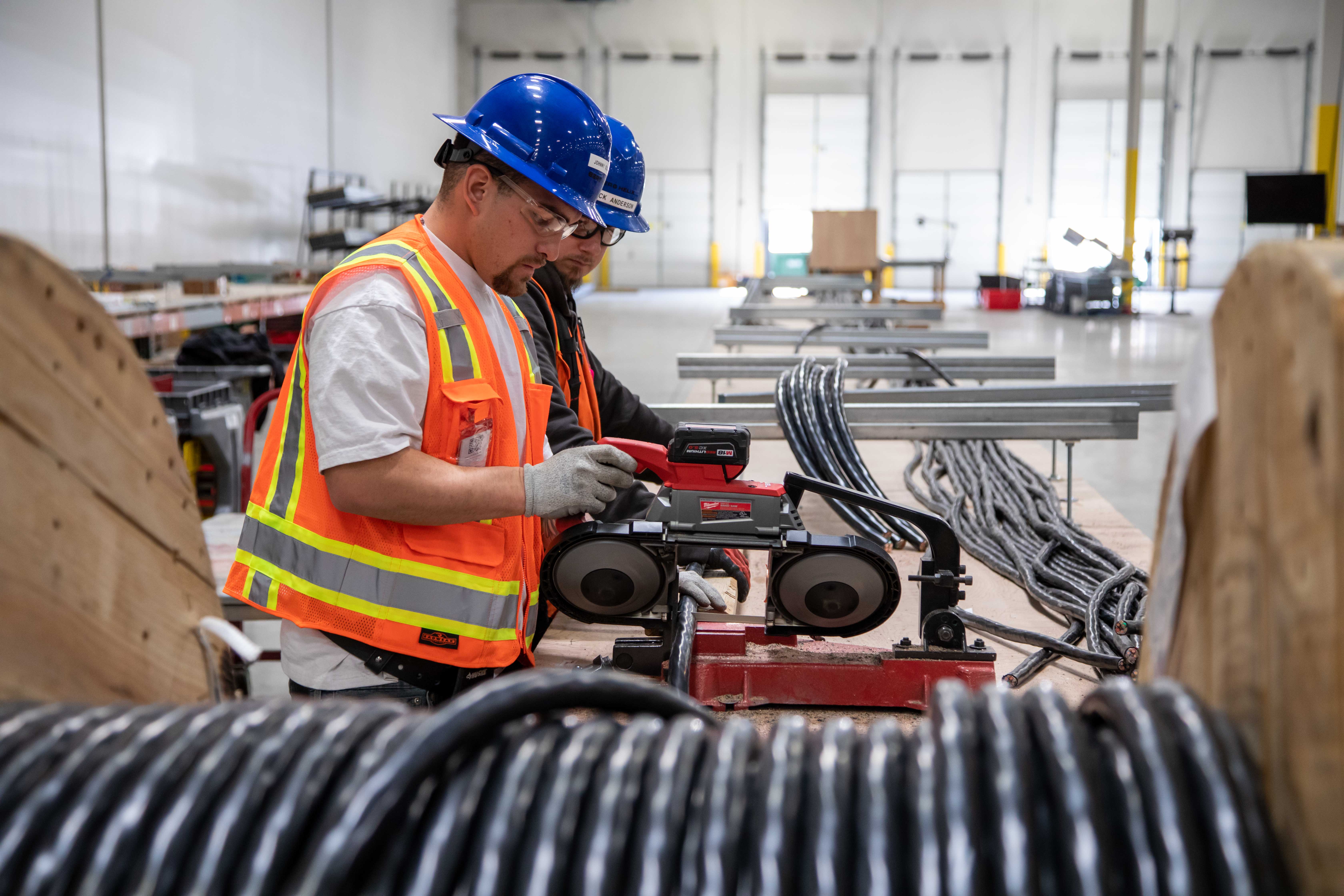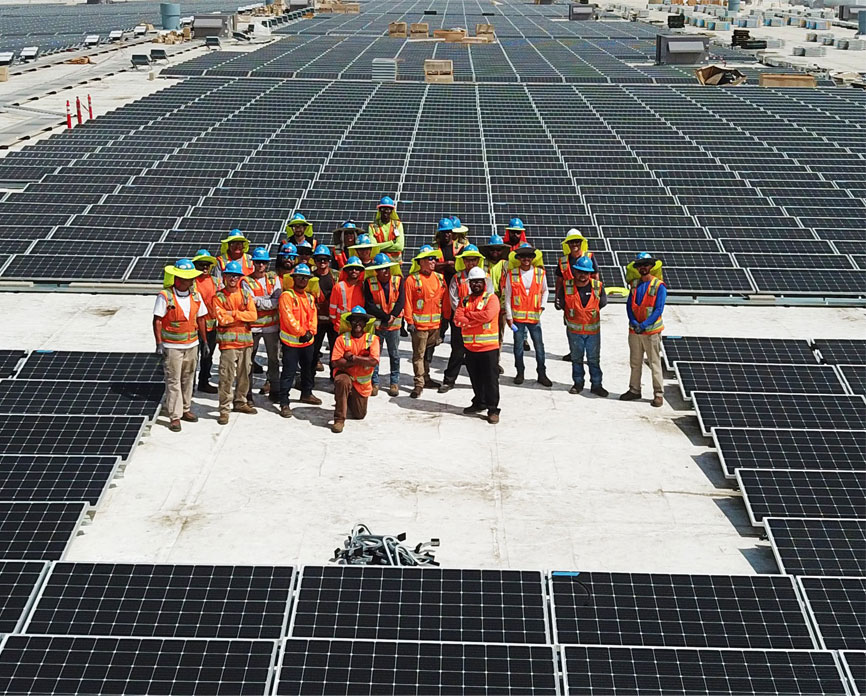 RENEWABLE ENERGY / GREEN BUILD
With over 2 GW installed to date and a Top 20 spot on Solar Power World's list of Top Solar Contractors, Helix Electric is a national leader in renewable energy. Helix Renewables provides turnkey energy engineering, procurement and construction (EPC) services in commercial, industrial, energy-storage and utility scale solar. Focusing on value-engineering, prefabrication and product optimization, our Renewables team offers powerful solutions under challenging circumstances to our solar clients.
COMMUNITY PARTNERSHIPS
Helix Electric is committed to positively impacting the communities where we work and live. We proudly support causes across the country by fundraising, volunteering and raising awareness for countless organizations. In particular, our Helix Helping Hands group is just one of the many ways we come together as team.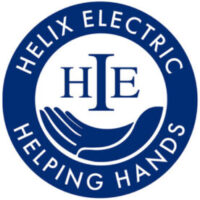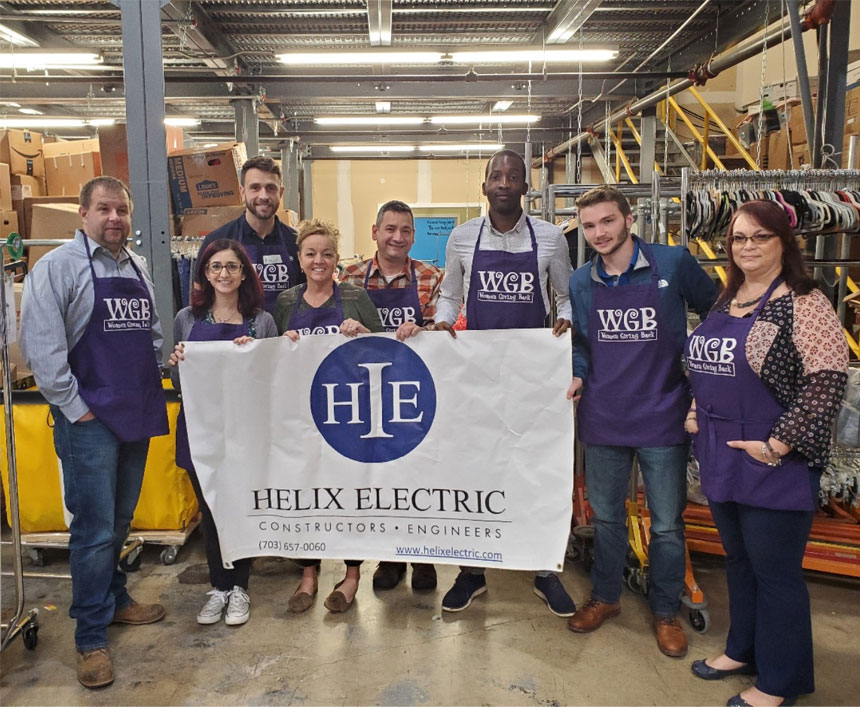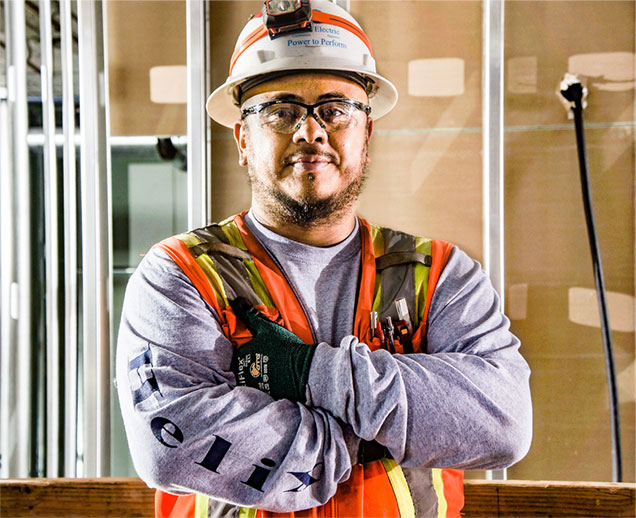 DEVELOPING OUR PEOPLE
Above all, Helix Electric is a team of talented and hardworking people. As a people-powered business, our company culture is designed to give employees the motivation, resources and opportunities to excel and grow as individuals and professionals. Heavily investing in our team members' development and promoting from within are two reasons why Helix is among the top electrical contractors in the United States.
Join Our Team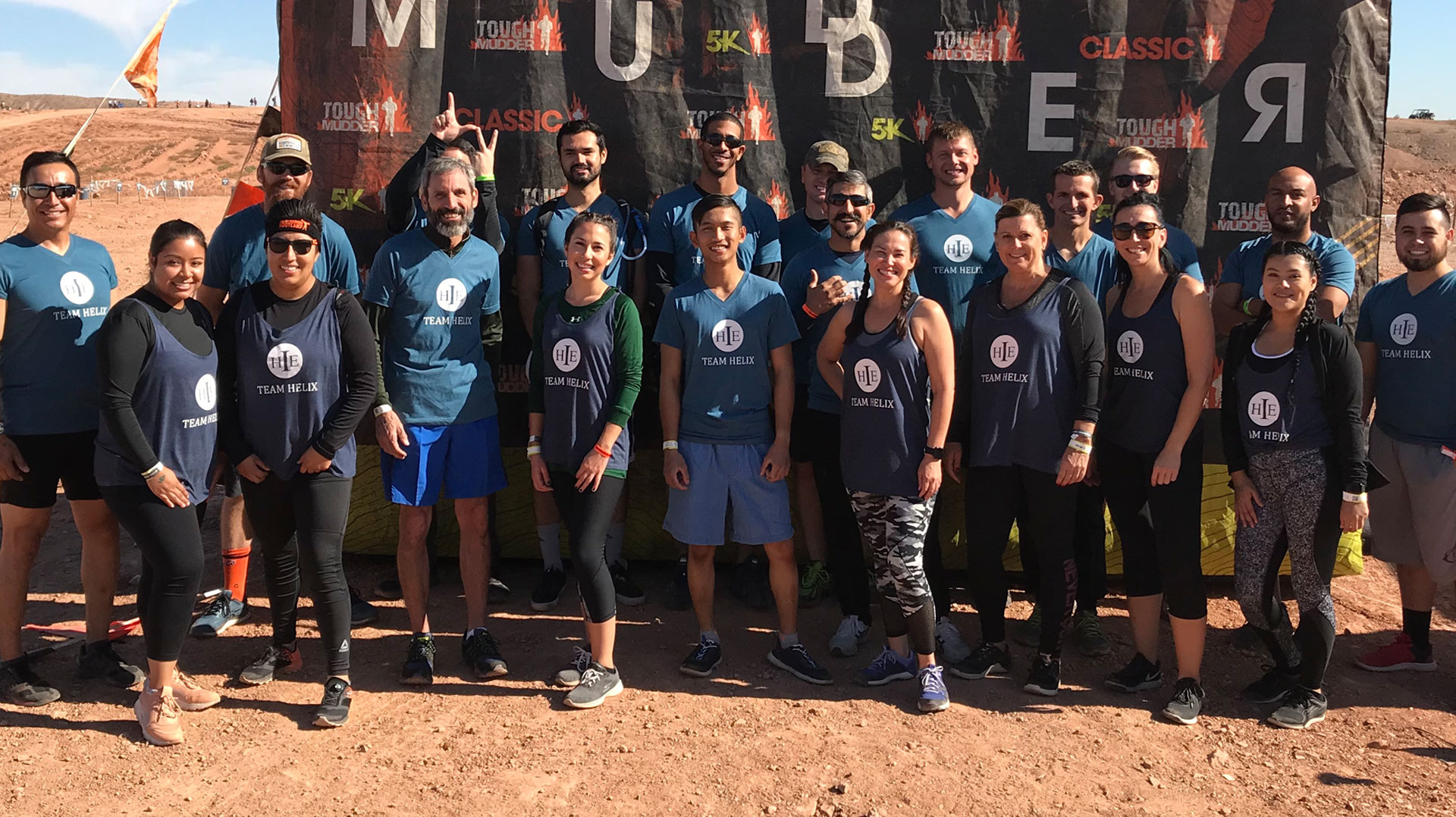 Blog
HELIXConnect
See watts happening around Helix!
Blog