Hispanic Heritage Month Highlight – Juana Silva

Return to Blog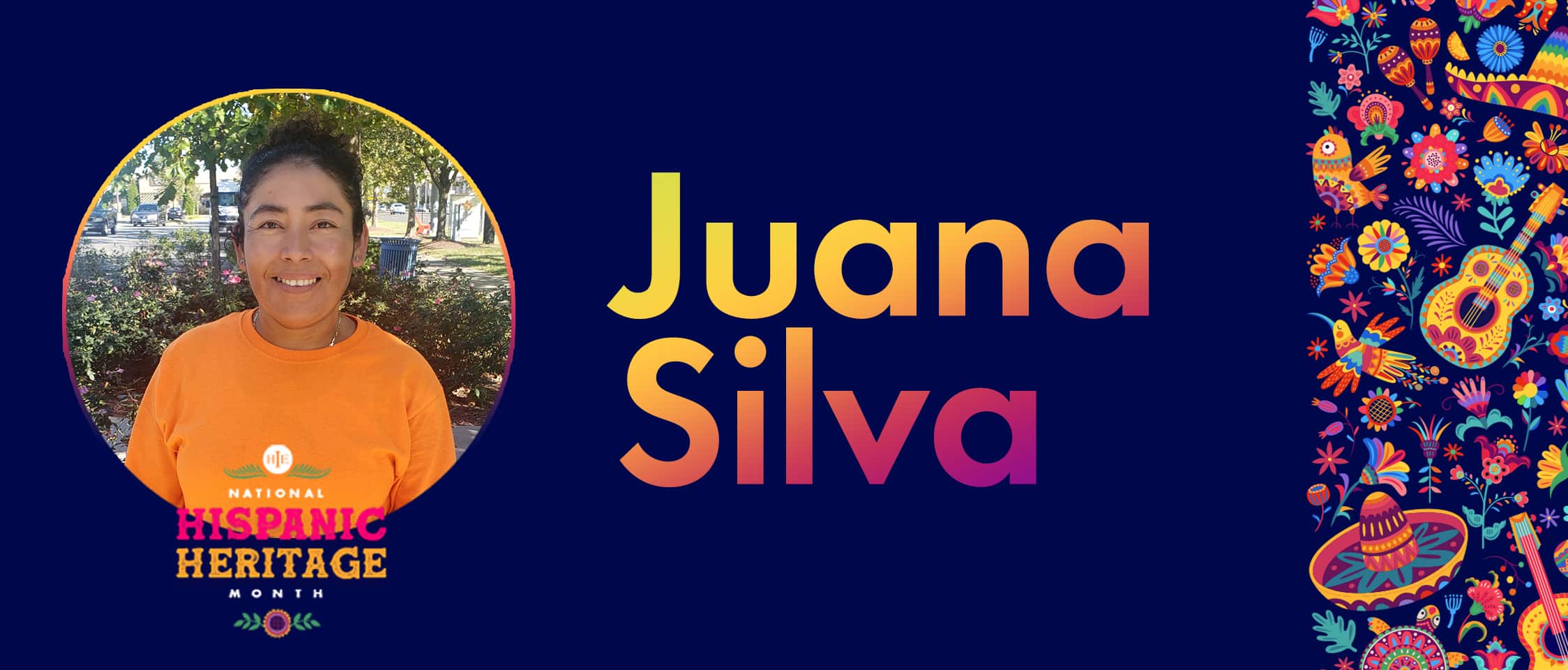 Juana Silva
How has your heritage, events, or people in your life shaped who you are today?
My heritage has shaped who I am today. I was born and raised in Mexico. Once I arrived in the U.S. nineteen years ago, I noticed that many Hispanics arrived from different countries. As a Latina, regardless of which country you come from, all Latinos are welcoming and united. I believe this is how we are because we have similar stories. We leave our families, even our children, in our countries to provide them with a better life or bring them with us to ensure they have opportunities. Our heritage makes us stronger, especially when we're together. We have love, respect, pride, and many similar sacrifice experiences.
What achievements/sacrifices have you made to get you where you are today?
When I first arrived in the U.S., I lived in NJ for 18 years. I have only been in Maryland for one year. There weren't a lot of opportunities in New Jersey, especially in the electrical field. There were several handyman jobs, but women were frowned upon when applying for those positions. I have always enjoyed the electrical type of work. And that's why I came to Maryland. One of my greatest sacrifices was leaving my daughters, who are in their 20s, in New Jersey. I am a mom and dad to them. I always want to ensure they have everything they need to succeed. I want to make sure that they get the best education. One daughter is studying Human Resources, My son, who is still in Mexico, wants to be an Oral Surgeon, and my other daughter is still considering her career. I know with the sacrifices I have made, they will all have much better opportunities than I ever did. Therefore, I will continue sacrificing as much as I need to for them to succeed.
Why is Hispanic Heritage month important to you and what would you like others to know regarding Hispanic Heritage Month?
It's important because, as Hispanics, we come together as a community. When we gather together, the feeling is mutual. It feels as though I never left my country because we are all very similar to each other based on our life experiences. We all know the sacrifices that we have faced and can relate to one another. Others need to know that Hispanic Heritage Month exists to be culturally aware and for others to understand where we come from, including our sacrifices, struggles, and successes.
How do you plan to recognize others as they achieve at Helix?
I would speak highly about them and persuade them to continue their career growth at Helix. I would advise them to continue working hard and achieving the best of their abilities. I would want to ensure I could help them get to the next level.
Who or what inspires you to make your mark at Helix?
I get motivated because there are many Latinos, and I learn more every day. I feel a sense of family because I work with many Hispanics. I am inspired to work at Helix because there are opportunities here. When I see that others are doing various things jobs, I know I can be the best just like others. Also, my supervisor, Chris Faulkner, inspired and supported me at Helix. I was initially nervous about the scissor lift, but he came to me and told me I could do it. I appreciated his support. When I have colleagues I have worked with, they have all inspired me to do the best of my ability. I take my time and ensure that I do my work correctly. I take pride in this and my work. I try to learn as much as I can.
I feel valued with the bit of time I've been here (6 months). Even with this lunch and being nominated, I feel appreciated 😊.