Hispanic Heritage Month Highlight – Christian Angel

Return to Blog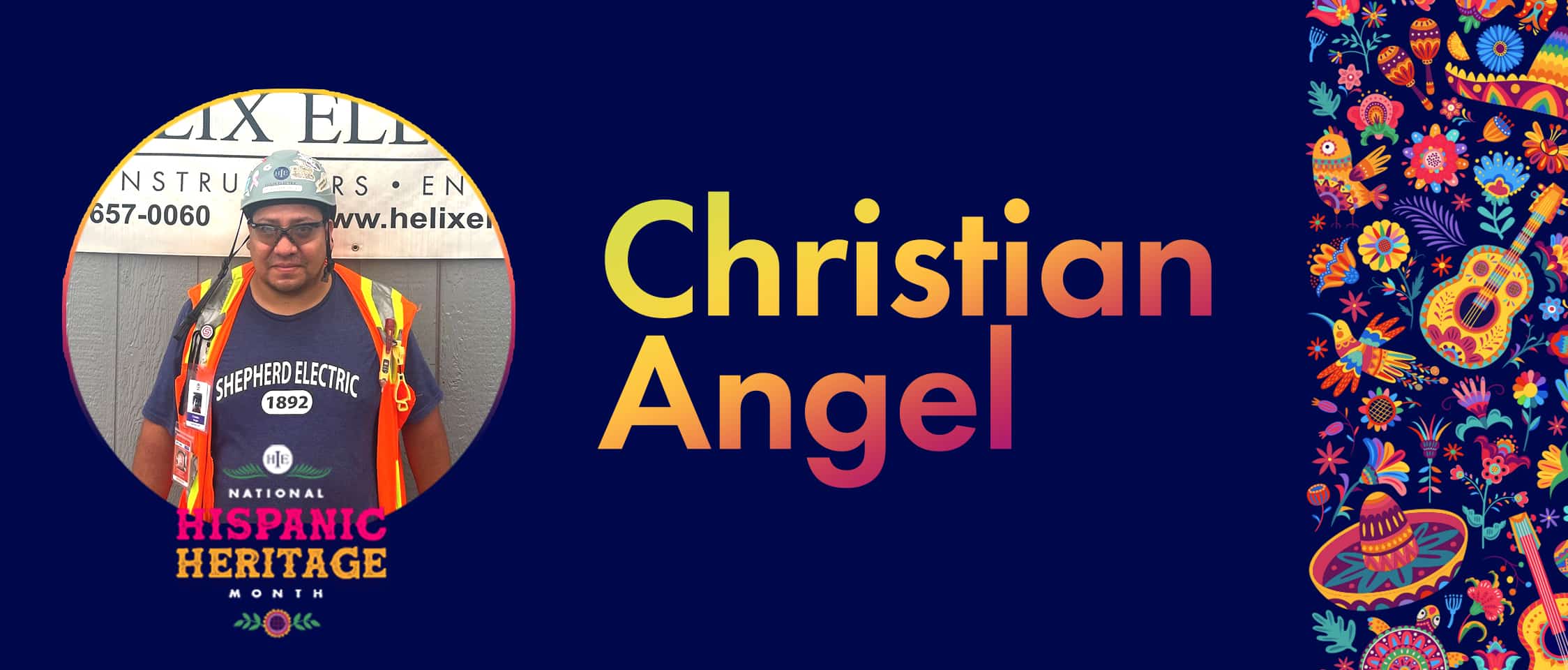 Christian Angel
How has your heritage, events, or people in your life shaped who you are today?
My mother came to the United States to pave the way for a better life for myself and my siblings. We lived with my grandmother in El Salvador, and she taught me values and respect. When I was 14 my mother took me to America. She and my father taught me the value of hard work and attaining your goals through hard work.
What achievements/sacrifices have you made to get you where you are today?
I earned a scholarship to a college for soccer and turned it down because my wife and I were expecting our first child. I then worked as an Electrician helper and learned that I liked working with electricity and worked my way up to being a lead electrician.
Why is Hispanic Heritage month important to you and what would you like others to know regarding Hispanic Heritage Month?
I think it's important to see fellow workers being recognized. When I was working my way up, I saw those people as role models, and it made me work harder.
How do you plan to recognize others as they achieve at Helix?
As a lead, I try to teach and support the employees that I lead. I want them to believe that growth is possible, and they can attain what they dream.
Who or what inspires you to make your mark at Helix?
My family and the great talent I see in my leaders inspire me. I want to be proud of my work and share my knowledge with others that are learning.