Hispanic Heritage Month Highlight – Cristhian Area

Return to Blog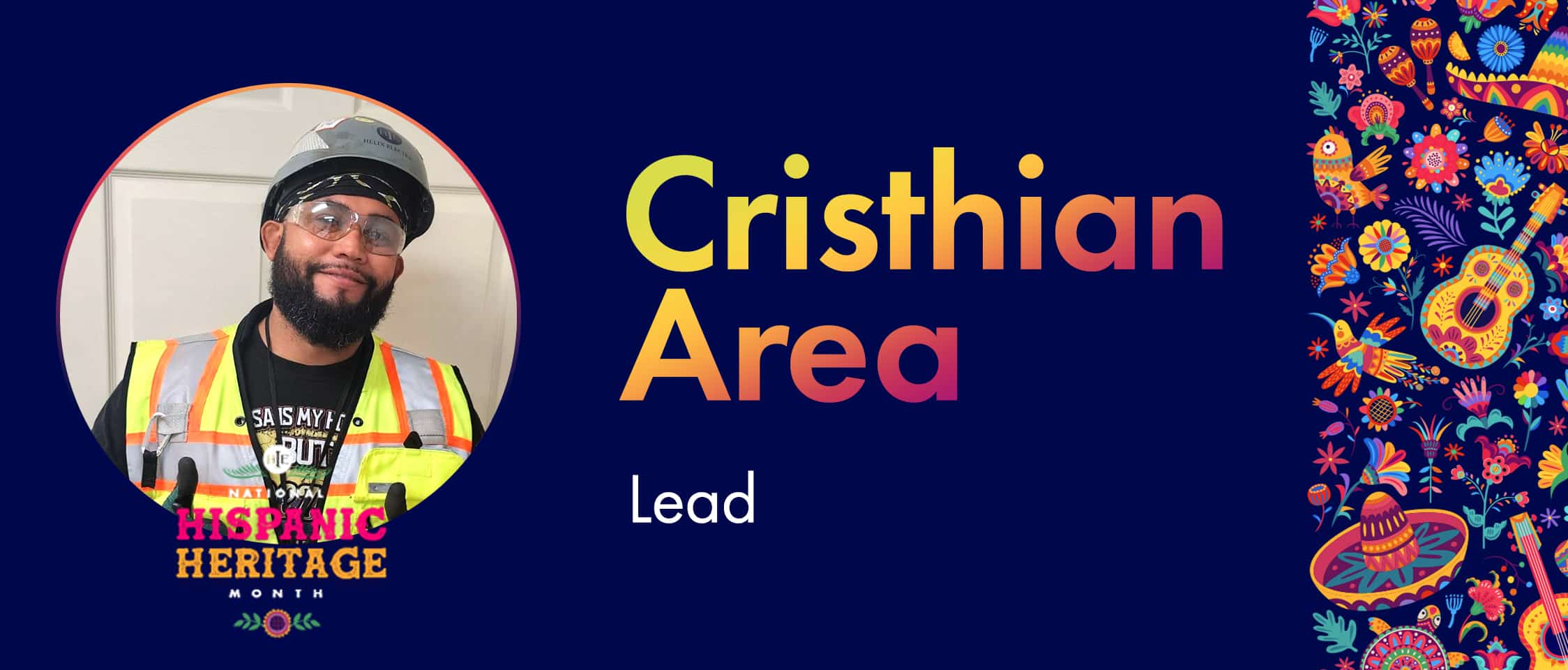 Cristhian Area – Lead
How has your heritage, events, or people in your life shaped who you are today?
I left Venezuela with my sister and father and arrived in Miami Florida. We came early to get things settled so that my younger sibling and my mother could join us. I didn't speak any English and had a hard time finding work. I finally found a job in a restaurant where I worked as many hours as I was able to and worked my way up in the restaurant to many different positions. I then met my current wife and she encouraged me to move to Virginia because there was a lot of work. I came to visit and met her family, which 2 of them were electricians. After speaking to them, I moved to Viriginia and started my career in Electricity.
What achievements/sacrifices have you made to get you where you are today?
Leaving my country and mother to come to the United States. I  had to learn the language and new skills.
Why is Hispanic Heritage month important to you and what would you like others to know regarding Hispanic Heritage Month?
That if you want it badly enough that you can realize your dreams.
How do you plan to recognize others as they achieve at Helix?
To celebrate their accomplishments and encourage them to succeed.
Who or what inspires you to make your mark at Helix?
My family and my desire to succeed.