Hispanic Heritage Month Highlight – Alejandro Lopez

Return to Blog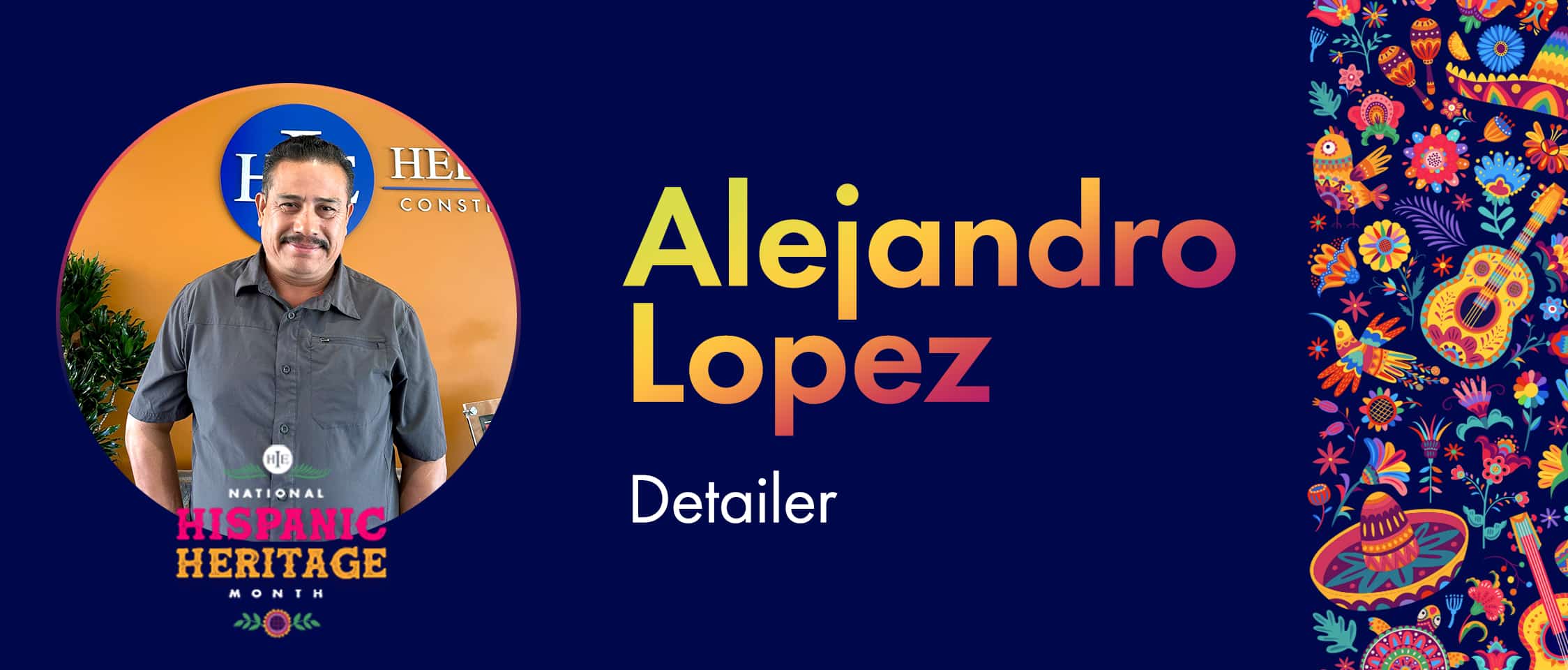 Alejandro Lopez – Detailer
How has your heritage, events, or people in your life shaped who you are today?
I was born in Mexico and both of my parents would go back and forth into California every day for work. When we finally moved to California, I was 6 and my parents continued to work hard to provide every day for me and my 4 siblings. I didn't understand why my dad would work long days but now as a parent myself, I understand & appreciate how much he sacrificed for his family. My dad was also very strict growing up but am very grateful for them and how they helped shaped me. I also had a soccer coach I was very close with that supported me throughout my young adult life. He really made an impact on me, teaching me to persevere, work hard and never give up.
What achievements/sacrifices have you made to get you where you are today?
During my career, there were a lot of weeks and weekends I had to be away from my family for work but I knew it was only temporary. I was also involved in a lot of classes as I moved up in the field to become more knowledgeable in the trade. I am proud of where I am in my career because it allows me to provide for my family and I am grateful to have worked at Helix for so many years and have had countless meaningful mentors along the way.
Why is Hispanic Heritage month important to you and what would you like others to know regarding Hispanic Heritage Month?
This month brings me back to my roots and my family life. I am reminded of my childhood and how I grew up close to my grandparents. My grandfather was very hardworking and disciplined. There was one time when we went to work with him out in the fields and we couldn't keep up with how fast he was getting the job done. My grandfather set the foundation for my siblings and I.
How do you plan to recognize others as they achieve at Helix?
I want to continue supporting our apprentices & electricians, be there for them, share my knowledge and recognize their hard work.
Who or what inspires you to make your mark at Helix?
The people I work with, along with all of the superintendents and apprentices who are out in the field – all the motivation around me is very inspiring. The people who check on me & support me throughout my years at Helix have continued to motivate me to make an impact as well.