Return to Blog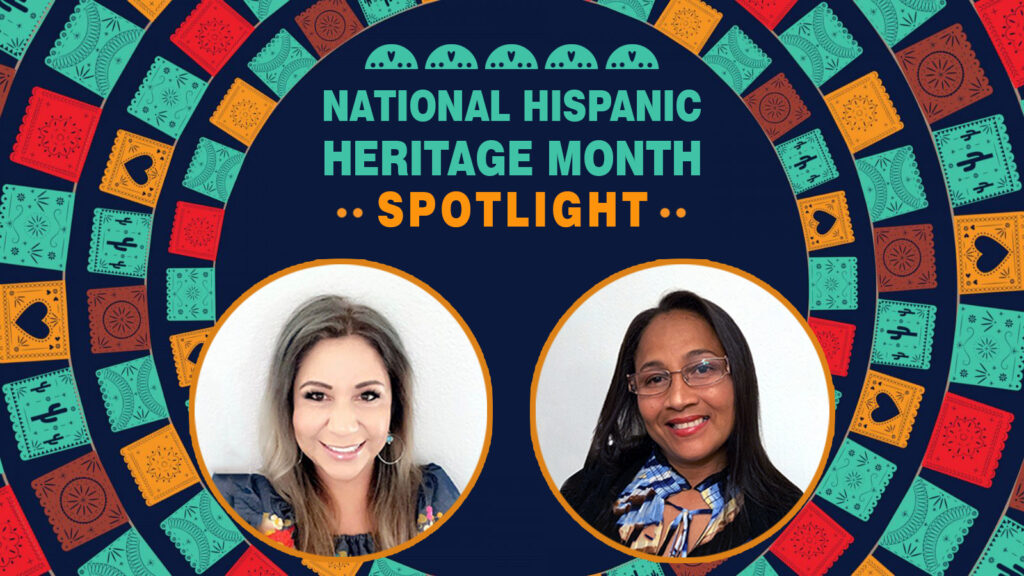 September 15 to October 15 the United States is recognizing the contributions and influence of Hispanic Americans to the history, culture, and achievements of the United States. Helix Electric is proud to have individuals from around the world and different backgrounds at the workplace. This month we get to spotlight a few of the individuals at Helix as they share how being Hispanic has shaped their careers.
---

What is your family background?
My family comes from Michoacan Mexico, both of my parents were born in small towns near Zamora Michoacan. Eventually their family moved to Veracruz and that is where my siblings and I were born and raised until we came to the United States. My parents had a total of 8 children, me being the 3rd born. Being from such a big family, you can image how hard it was for my parents to support all of us. My father had no choice but to leave and migrate to work in the U.S.  He worked in fields and manufacturing companies most of his life.  My mother was a stay home mom. Eventually, we all came to the United States. In Mexico, from the time I was young, I loved going to school and doing business.  So, I had it in mind to do the same here. Learning a second language was challenging, especially if I wanted to do school, but I am the type of person that never gives up.  I knew what I wanted to do, and I did it.
I am proud to say that out of the 8 kids, I am the only child who has earned a bachelor's degree in business. I graduated from University of Redlands in 2009. My parents and family are very proud of me.  I am married and have 1 child. Being a leader and setting a good example to my son is one of my most important things in my life. As I tell him, if your mother who came from Mexico did it, the is no doubt that you can do it too!
How has being Hispanic positively influence your career?
I have worked in the manufacturing business environment most of my life, with many of the employees in the labor sector being Hispanic and speak their native language, Spanish.  Being Hispanic has positively influenced my career, being bilingual is a plus. It has given me the opportunity to better work with employees and understand their needs. Understanding employee's perspectives and culture is important. Having a better understanding of their values and traditions allows me to share with them ideas that help bring employees to success and overall, and it benefits the business, because happy employees are more efficient and tend to serve better. Communication is extremely important in any business, and I enjoyed working with people, they feel more comfortable when they know you speak their language. As a Hispanic in the U.S., I notice they see me as an example of success. Many times, we share experiences and advice that helps not only them but their family as well. It is a great benefit being Hispanic in the business world both towards the business and towards the employees, and I am very blessed to be one of them.
What do you like most about being a Hispanic working at Helix Electric?
What I like the most about being Hispanic at Helix Electric is that I was given the opportunity to improve the culture for the better, through communication. My focus is to ensure employees feel inclusive. I work to create an environment where all employees can have the opportunity to achieve their goals and help them, and as a result the business, be successful. Employees feel comfortable coming to me which allows me to influence creating a safer and efficient team for Helix Electric. I also like that I can wear different hats at Helix, currently I am also serving as a liaison between the HR Team and the employees. Hispanic culture has a profound effect on jobs, and I really enjoy being part of it at Helix Electric.
As a Hispanic woman in the business world has definitely been challenging for me but as I always say "You are the only one that knows what it took you to get where you are, and you should never stop going for more, you set your own limits" keep going …" Sin miedo al exito" (Paul Villafuerte).
---

What is your family background?
I am from Northern Brazil, in Maranon. I graduated as a social worker. I practiced as a social worker for a short time before getting the opportunity to travel to the United States. I have been in this country for 15 years now. I am now married with three girls: ages 16, 15, and 12.
What do you like most about being a Hispanic working at Helix Electric?
I joined Helix Electric a short time ago. In that time, I have learned a lot always with the mindset to continue learning more. Our group here at Helix is very close, and I have learned a lot from them. It brings me joy to learn from my team, and that I have a career where I am given the opportunity. I am grateful to belong to the Helix family and continue to contribute to the growth of the company. Many blessings and continued support to our Hispanic colleagues with the job opportunity
---