Employee Spotlight – Justin Rogers

Return to Blog
February marks Black History Month, which provides a time to recognize the invaluable contributions Black Americans have made throughout history. At Helix Electric, we are honored to observe the month, while of course remembering that this celebration and acknowledgment must go beyond just one span of time.
To honor Black History Month and the continuing story of Black history, we spotlight employees that represent what it means to be #TeamHelix and represent their African American community.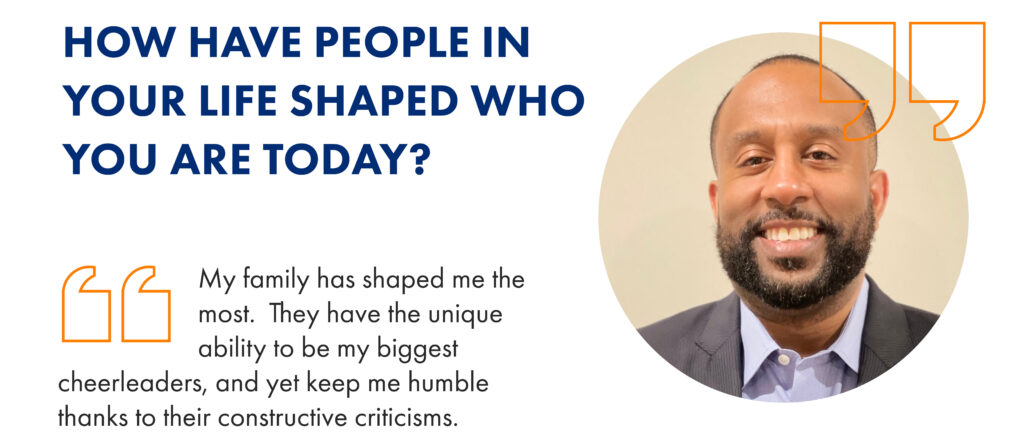 Justin Rogers – Pre-Construction Manager
How has your heritage, events, or people in your life shaped who you are today?
My family has shaped me the most.  They have the unique ability to be my biggest cheerleaders, and yet keep me humble thanks to their constructive criticisms.  My parents were my greatest examples of work ethic and integrity, despite any challenges or inequities, No excuses!
What achievements/sacrifices have you made to get you where you are today?
Time has been my biggest sacrifice throughout my career.  You can't get time back, and now time is one of the assets I value most.  I try to make the most of each day, and each opportunity.  My appreciation of time is reflected in my approach to relationships and experiences, both professionally and personally.  If I have an opportunity to learn something new; I take it.  If I have the chance to pass along my knowledge to someone willing to learn, I'll share it.  At this point in my professional and personal life I don't assume that I will have the opportunity to "go-back", so I give all that I have in that day, in that moment
Why is Black history month important to you and what would you like others to know?
Black history is important to me because it is American history.  Without acknowledging the truths of our past, one cannot fully appreciate the contributions of an entire people.  Understanding black history will allow non-blacks to have a better understanding of Black customs and traditions.  I believe that with a better understanding of the black heritages comes empathy, compassion, and unity.  By knowing our history, non-blacks can be the necessary allies to making things more equitable professionally and socially for all people.
How do you hope to honor Black History Month as you continue to achieve at Helix?
I plan to continue to honor Black history month, by becoming Black history.  I hope to help foster an environment here at Helix where the strength in diversity results in uncharted success.  I want to leave a legacy at Helix, not because I'm Black, but because I was afforded the opportunity to be my authentic self in turn helping internal and external customers excel in the industry.
Who or what inspires you to make your mark at Helix?
I'm inspired by my son and daughter.  I've learned some important lessons from them that have contributed to my professional growth.  They never hide who they are, they are still excited to try new things, love to read, and tell the truth.  If I stick to the fundamentals, I hope to leave a mark at Helix that will make them proud.  While my kids inspire me to leave a legacy, my wife inspires me to be the best version of myself.  No one knows me better than she does and she has helped guide me throughout my career.  She is my biggest supporter.  She instills confidence in me to do things that I'm not even sure I can do.  She has allowed to pursue my dreams all while managing a thriving career of her own as well as being an excellent mother and wife.  The grace, skill, and determination that she attacks all aspects of life inspire me to be a better person.   There is no way I could have made it to this point in my career or life without her love and support.