Employee Spotlight – Dwayne Miller

Return to Blog
February marks Black History Month, which provides a time to recognize the invaluable contributions Black Americans have made throughout history. At Helix Electric, we are honored to observe the month, while of course remembering that this celebration and acknowledgment must go beyond just one span of time.
To honor Black History Month and the continuing story of Black history, we spotlight employees that represent what it means to be #TeamHelix and represent their African American community.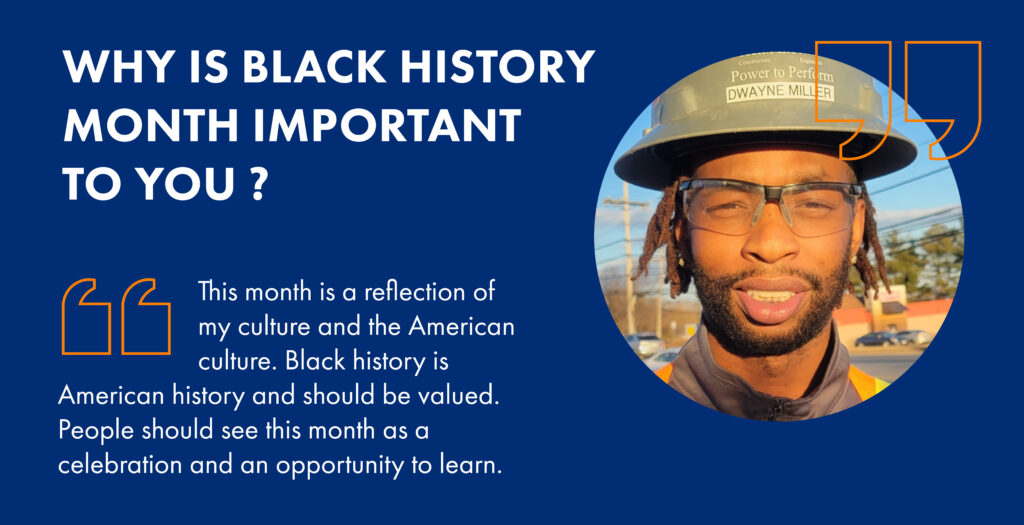 Dwayne Miller – Lead
How has your heritage, events, or people in your life shaped who you are today?
I come from a family of educated and successful people who value hard work. My grandfather who owns a landscape company, allowed me to work with him when I was very young, and he laid the foundation that "hard work pays off". He is still working to this day, and that forever motivate me.
What achievements/sacrifices have you made to get you where you are today?
I consistently put in 100% to my career even if the odds are against me.
Why is Black history month important to you and what would you like others to know regarding BHM?
This month is a reflection of my culture and the American culture. Black history is American history and should be valued. People should see this month as a celebration and an opportunity to learn.
How do you hope to honor Black History Month as you continue to achieve at Helix?
I plan to be the representation of what one can achieve with dedication and work ethic.
Who or what inspires you to make your mark at Helix?
 My children! I'm being the man I want my son's to be. Nothing inspires you like being a father.